About Coastal M & A
Our Advantage
Coastal M & A, a division of the Nery Corporation, has been recognized as having assembled a professional team of former business owners, executives, managers, valuators, and consultants with years of experience and strong educational backgrounds. While many other business intermediary groups are comprised solely of "deal makers," the Coastal M & A team understands your position and perspective because we have lived it. Learn more about Coastal M & A below.
For over 23 years our team has demonstrated time and time again that we are excellent communicators, negotiators, and facilitators. We combine interpersonal skills, education, and experience to provide creative and unique strategies in selling or buying a business.
When the time comes to select a business transaction advisory firm to plan an exit strategy or the confidential sale of your company, please consider Coastal M & A. Our professional intermediaries thrive on meeting the challenge of successfully completing business ownership transactions.
Our history of success is attributable to our expertise in many areas and our attention to detail. At Coastal M & A, you will be represented by a highly motivated professional team who will skillfully complete the mission!
Contact us today to learn more about Coastal M&A.
Relationships
Building Deep and Lasting Business Relationships
Coastal M & A's success and experience in supporting the selling, buying, and valuation of companies has created an environment in which we regularly receive professional referrals from CPAs, attorneys, bankers, lenders, financial planners, former business owners, CEOs, CFOs, and presidents of companies who we have represented.
Buyers or acquirers often continue relationships with Coastal M & A long after a transaction, a true testimony to our impeccable integrity and ethical conduct. This ever-expanding network of high level business contacts benefits each new client engagement, allowing our clients to fully realize the value of our longevity and success.
Our Team
Meet our team of highly qualified professionals.
Kevin A. Nery - CBB, LCBI, M&AMI
President, Lifetime Certified Business Intermediary, M & A Master Intermediary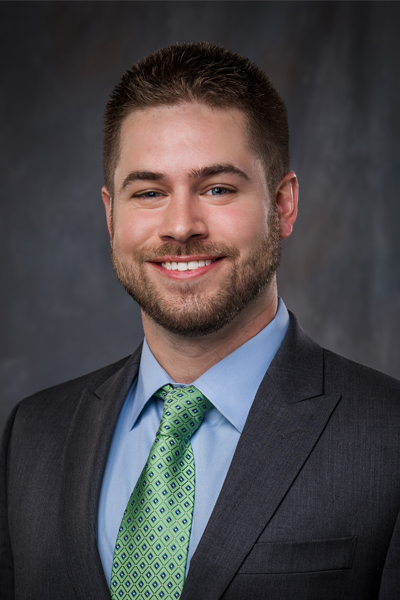 Justin Grolley - MBA, CBI, M&AMI, CMEA
Certified Business Intermediary, M & A Master Intermediary, Certified Machinery & Equipment Appraiser
Neil J. Corkum - MBA, CRPC, CBI
Senior Business Intermediary
Adam J. Bradshaw - CBI
Certified Business Intermediary
Ridgway J. Crouch
Senior Business Intermediary, Certified Machine & Equipment Appraiser, Senior Business Analyst
Sarah Sumner
Marketing Coordinator
Frequently Asked Questions
WHY SHOULD I SELECT COASTAL M & A?
Over the years, Coastal M & A, a division of the Nery Corporation, has become one of the leading business intermediary firms in New England. Our professional team has successfully completed many business ownership transfers from our home base in New Bedford, MA. Coastal M &A has experience and knowledge in a multitude of industries: manufacturing, wholesale distribution, service companies, professional firms, retail, hospitality, restaurant, auto, marine, and the construction trades.
We will professionally represent you and conduct all meetings, discussions, and communication to the highest ethical standards while representing your company. Our firm will navigate through the entire process handling every detail to successfully complete the assignment. You will be able to continue to focus on your daily responsibilities of your company while our professionals work on a potential sale or merger with minimal interruption.
Why not select our firm for your next consulting project, evaluation assignment, machinery & equipment appraisal, or commercial / industrial real estate transaction? You will be pleased to find highly competent experienced, professionals that you can trust to assist your company to achieve your financial and / or operational goals.
HOW DO YOU CONFIDENTIALLY SELL MY COMPANY?
Coastal M & A has successfully operated in a confidential environment for over 20 years. We take great care and every precaution to protect you confidentially throughout the process. One of our professional staff members personally manages your account during the entire assignment. Strong confidentiality agreements and clear, concise communication with all acquirers and professionals provides information to only serious qualified candidates.
HOW WILL I BE SURE MY SALES OPPORTUNITY WILL BE ADVERTISED AND MARKETED?
Coastal M & A has completed many business ownership transfers. We have successful marketing / sales strategies in place along with our proprietary client data base to insure that every opportunity is viewed by serious qualified Buyers / Acquirers. Our confidential network of intermediaries, business associates, professional colleagues, and trade associations are all sources of research, information and communication to market your specific opportunity.
HOW WILL CORPORATE ACQUIRERS, PRIVATE EQUITY GROUPS, & INVESTMENT GROUPS KNOW THAT MY COMPANY IS FOR SALE?
Rest assured all acquirers seeking a company like yours will view your opportunity in a "blind" format. Our vast network of communication, proprietary data bases, trade organizations and associations combined with our marketing programs will reach the appropriate decision makers. Our proven methods have successfully communicated our confidential opportunities locally, regionally, nationally and internationally. We have relationships and contact with corporate acquirers, private equity groups, investment banking groups and other organizations seeking to grow and acquire.
DOES COASTAL M & A SPECIALIZE IN ONE INDUSTRY?
Due to our previous experience and the backgrounds of our professionals, we work in an interesting variety of industries. Our Intermediaries have specialized expertise and knowledge in companies that they have owned, bought, or sold and also have broader proficiency from their corporate and professional experiences. Thus, Coastal M & A is very well suited to handle most assignments and has the additional capability to reach out to industry experts when the situation arises. Over the years we have developed a sizable national network of experts who we have worked with on prior assignments and/or know of our firm's reputation and are anxious to work with us on challenging projects.
WHY SHOULD I WORK WITH A CBI (CERTIFIED BUSINESS INTERMEDIARY)?
According to the International Business Brokers Association (IBBA), a CBI offers the most experienced professional representation available during the process of selling or buying a business. Along with having undergone a specialized initial program of detailed training, a CBI is required to earn continuing education credits to maintain the credential.
Specifically, a CBI offers:
A Higher Level of Education
A CBI must complete a minimum of 68 class hours of specialized business brokerage courses, complete a rigorous exam, and demonstrate ongoing professional development.
Greater Experience
A CBI must demonstrate competence through acting as lead seller on multiple transactions.
Ethics
CBIs are committed to following the IBBA's Code of Ethics
Specialized Expertise
Advanced study equips CBIs with thorough knowledge of valuation, marketing, negotiation, taxes & other topics related to selling a business.
Better Network
The experience of a CBI delivers a better network of prospective buyers and professionals who help assure the successful transition of ownership.
Professional Affiliations


Contact Us
Coastal M & A
700 Pleasant Street, Suite 330D
New Bedford, MA 02740